E-commerce Website
What is e-commerce website development services?
An E-commerce website is an online platform that enables businesses to sell their products and services over the internet to consumers.
Such ecommerce websites development services facilitate the entire shopping experience, from product browsing to payment processing and delivery. They offer features like search functionality, shopping carts, payment gateways, and customer support to make it easy for consumers to purchase products online. E-commerce websites have become increasingly popular over the years, as they offer convenience and flexibility to both businesses and consumers.
Ecommerce website development services & packages
Ecommerce website design plans
Basic
E - Commerce Website
Customised Design
Social Media Integration
Whatsapp Integration
Control Panel
Upto 3 Pages
User - Friendly
Payment Gateway
Starter
E - Commerce Website
Customised Design
Whatsapp Integration
Content 1000 Words
Control Panel
Payment Gateway
Upto 8 products
Social Login
Professional
E - Commerce Website
Responsive Design
Mobile Friendly
SEO Ready Website
Payment Gateway Integration
Content - 1500 words
Google Maps Integration
Whatsapp Integration
Business
E - Commerce Website
Free Hosting - 1 year
SSL Cerificate
Google Search Console
Content 2000 words
SEO Ready Website
Responsive design
Content - 200 words
Enterprise
Advanced E - Commerce Website
Free Hosting - 1 year
Free Domain - 1 year
SSL Certificate
Detailed Tracking Setup
Business E-Mail - upto 4
Google Analytics
Content - 2000 Words
Elite
Advanced E - Commerce Website
Free Hosting - 1 year
Free Domain - 1 year
SSL Cerificate
Advanced AI Chat Bot Integration
Wallet and Referral Integration
Complete Data Tracking Setup
Conversion Tracking
FAQ's on e-commerce website development services
Driving brand awareness, filling the marketing funnel, expanding remarketing audiences, elevating content, improving the user experience, capturing the long tail, lowering paid search costs and creating lasting value
An e-commerce website is one that enables customers to buy and sell tangible products, services, and digital commodities over the internet as opposed to at a physical store. A company can process orders, receive payments, handle shipping and logistics, and offer customer care through an e-commerce website.
Quicker purchasing process, Construction of a store and product listings, Reduce costs, Affordable advertising and marketing, Clients' ability to be flexible, No restrictions on reach, Comparison of products and price and quicker reaction to consumer & market demands.
The rise in online shopping activity is currently the most significant trend in e-commerce. A larger base of clients with a wider range of interests and requirements results from more involvement.

Why to choose us for e-commerce website development services?
Skilled professional
Our agency has a team of skilled professionals who are experts in e-commerce website development. We understand that every business has unique needs and goals, and we work closely with our clients to ensure that their e-commerce website is tailored to their specific needs.
Research & strategy
Our e-commerce website development process begins with a thorough consultation to understand the client's goals, target audience, and products or services. From there, we create a detailed plan that outlines the design, functionality, and features of the website. Our team also conducts market research and competitive analysis to ensure that the website stands out in a crowded online marketplace.
Design
Design is a crucial element in e-commerce website development. The design of the website must be visually appealing, user-friendly, and optimized for conversions. Our agency has a team of experienced designers who specialize in creating attractive, intuitive, and responsive designs. We work closely with our clients to ensure that the website design reflects their brand identity and values.
Functionality
The website must have the necessary features to make the shopping experience seamless and convenient for the customer. Our agency specializes in developing custom features such as product filters, shopping carts, checkout processes, and payment gateways. We also ensure that the website is optimized for speed and performance to enhance the user experience.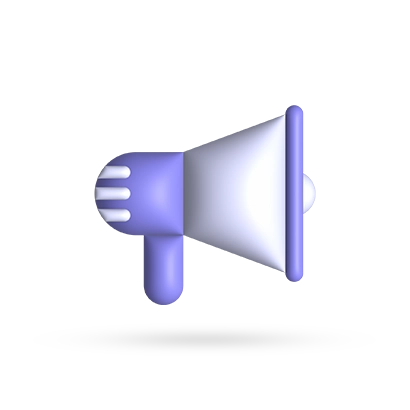 Marketing & SEO strategy
The success of an e-commerce website also depends on its marketing and SEO strategy. Our agency works closely with clients to develop a marketing strategy that includes search engine optimization (SEO), social media marketing, email marketing, and paid advertising. We also provide ongoing website maintenance, including security updates, bug fixes, and website backups.
Importance of e-commerce website ?
Convenience
E-commerce websites allow customers to shop for products from the comfort of their homes, 24/7. This convenience is a major draw for customers who don't have the time or desire to visit physical stores.
Global reach
E-commerce websites can be accessed by anyone with an internet connection, which means that businesses can reach customers all over the world. This can help businesses to expand their customer base and increase sales.
Lower costs
Running an e-commerce website can be significantly cheaper than running a physical store. There are no rent, utilities, or maintenance costs to worry about, and fewer staff members are required to manage the business.
Increased competition
E-commerce has increased competition among businesses, which can lead to lower prices and better deals for customers.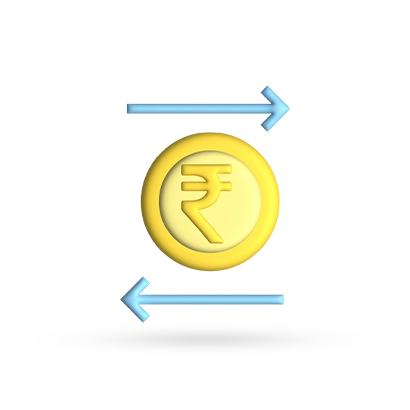 Faster transactions
E-commerce websites allow for fast and easy transactions, which can help to increase sales and customer satisfaction.
Personalization
E-commerce websites can use data and analytics to personalize the shopping experience for each customer. This can help to build customer loyalty and increase sales.