What is blog website?
A blog website is a type of website that contains a series of written or multimedia posts in chronological order, typically written by an individual or a small group of people with shared interests or expertise. The posts are usually displayed in reverse chronological order, with the most recent post appearing first. Blogs can cover a wide range of topics and can be used for personal or professional purposes. Blogging has become increasingly popular as a way to share information, opinions, and stories with a global audience.
Blog website development services & packages
Blog website design plans
One Page Website
Social Media Integration
Contact Form
Easy Navigation
One Page Website
Whatsapp Integration
Google Map
SEO Friendly
Professional
Multi- Page Website
Upto 5 Pages
1000 words content
SEO Ready
Newsletter Form
Business
Multi - Page Website
Upto 8 pages
Free Hosting - 1 year
Content 2000 words
User Friendly
Category Page
Enterprise
Multi - Page Website
Free Hosting - 1 year
Upto 10 Pages
Upto 3000 words
Responsive Design
User Experience Friendly
Elite
Multi - Page Website
Free Hosting - 1 year
Upto 15 Pages
Upto 4000 Words
Control Panel
Google Analytics
FAQ's on blog website development
A blog or weblog is an updated online page used for commercial and personal writing. This is an area where readers can interact with the blog article through comments.
Advertisement, Affiliate promotion, Offerings of physical or digital products, Subscriptions and Coaching.
Why choose our blog website design agency?
User-friendly design
Your blog should be easy to navigate and visually appealing. We'll work with you to create a design that is both functional and aesthetically pleasing, ensuring that your readers have a positive experience on your site.
Content management system
We use a variety of content management systems to create and manage your blog content. This allows you to easily add, edit, and delete posts and pages, as well as manage comments and user accounts.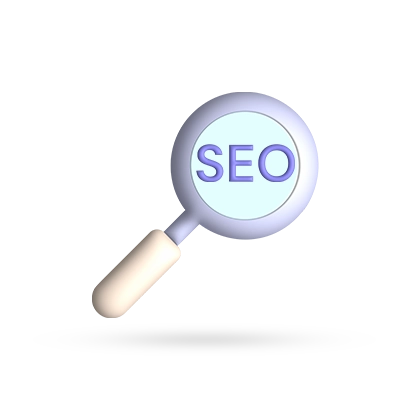 Search engine optimization (SEO)
We'll optimize your site for search engines, helping you to rank higher in search results and attract more visitors to your site.
Responsive design
With more and more people accessing the internet on their mobile devices, it's important that your blog is designed to be responsive across all devices. We'll ensure that your site looks great and functions well on smartphones, tablets, and desktop computers.
Social media Integration
We'll help you integrate your blog with your social media accounts, making it easy for your readers to share your content with their networks.
Benefits of blog website
Establishing authority
Blogging is an excellent way to establish yourself or your business as an authority in your field or industry. By sharing your knowledge and expertise through blog posts, you can build credibility and trust with your audience.
Building relationships with your audience
Blogging allows you to connect with your audience on a more personal level. By engaging with readers through comments and social media, you can build stronger relationships and foster a sense of community around your brand.
Providing value to your audience
By providing valuable and informative content through your blog, you can attract and retain readers who are interested in your niche. This can help you build a loyal following and keep your audience engaged.
Generating leads and sales
Blogging can be an effective way to generate leads and sales for your business. By including calls-to-action in your blog posts, you can encourage readers to take action and convert them into customers.